Hi
My name is Paul Forcey and I have been full time online for 8 years and I wanted to make more money without fighting to get more traffic.
While it is nice to throw your sites open to all comers, wouldn't it be nice to show people ads that they actually want to see (and are more likely to buy from).
Not only does it make sense to show people ads for things that they want to buy but it has made Billions of dollars for at least one company. You may have heard of Google and their Adsense program!
Well that shows people the ads based on the page content and it makes everyone involved lots and lots of money. You show them ads for things they are looking for and they buy, everyone is happy.
We have taken that idea and extended it out, let me tell you a real life example of why this works.
Our dishwasher recently blew up so we had to buy a new one. My wife wasn't shopping for just any dishwasher though. She knew what brand she wanted and she knew what color she wanted. She wanted a Bosch dishwasher and it had to be black.
So when she went to a dishwasher site and saw that they had a category just for "Bosch" she was excited. She went to that category and they had dishwashers galore, but none of them were Bosch ones.
She was less than pleased!
Show People What They Want and They Buy More 
Now imagine if she had gone to the site and seen an image of a Bosch dishwasher with a big "deal of the day" button over it.

She would have been clicking quicker than I could say How Much!
No one wants to spend hours surfing the net looking for the item they want.Show people what they are looking for and they will buy.
It really is that simple idea that made us come up with the Category Ads WordPress Plugin.
Everyone is in a hurry, if they come to your page because it ranks for "Bosch dishwasher" and they see a image of a Bosch Dishwasher they know they are in the right place.
You add into the mix a message that tells them they are getting the deal of the day or maybe it tells them to "Buy Now" and they will do what they are told.
I want a Bosch Dishwasher , there is one and it's a deal..
Let me at it
 See How Easy It Is To Do
Make More Money
This is why we build sites isn't it, so we can make more money. No matter what you use to monetize your site the Category Ads Plugin will work for you.
Amazon
Adsense
Commission Junction
Clickbank
CPA
You can test different monetization in different categories. We have videos showing you how to get amazon affiliate links to use with your images as well as one showing how we add adsense to the sites.
Build A List
You can add in the code from Aweber (or any other autoresponder) and have people sign up to your list. You can build multiple lists from one site. If people are looking at water features on your gardening site then sign them up to a 7 day course on how to build a pond.
You know they are interested in water features as that is the category they are looking at so there is a good chance they will be interested in your course. You would of course include links to your favourite pond kits on Amazon.
Give them the information but also give them a way to buy their way out of the problem.
Not Just Ads
While we were initially thinking of the ability to put different ads in different categories you are not limited to just ads you can use this WordPress plugin for pretty much anything.
Text messages that only appear in certain categories
Images that will only appear when someone comes to a certain category.
Sign up boxes
Polls
Discounts
Questionaires
Videos
Banners
You can show adsense in one part of your site and amazon in another, you can put a clickbank ad on or nothing at all.
"Another great WordPress plugin from Paul Forcey!"
The ability to display different ads for each category helps me to optimize my blogs advertising space, especially on my health authority site that has a lot of categories.
Before Paul came out with this plugin I was forced to display ads in the sidebar widgets that were not relevant to most of the blogs categories. The alternative was to display a lot of ads to cater for more than one category.
This plugin changes all of that. Now I can selectively display ads that only relate to each of the individual categories.
A nice boost to my affiliate income and a must have plugin for anyone using WordPress on blogs with multiple categories.
Kevin Flatt
http://kevinflattmarketing.com
"This is one plugin I cannot do without!"
It's so simple to use, yet very powerful in what it does.  Being able to match up ads with the categories on my websites is extremely important because who wants ads that have nothing to do with the subject matter.
I can use it for any type of ad, be it Adsense or a specific product targeting a specific category.
Plus, Paul is one of the best developers I've ever purchased a product from.  He did some work on the plugin to make it perform better on one of my themes and he did it in very little time.  He goes above and beyond with his customer service and that's rare these days.
The Category Ads plugin is one product I highly recommend!
Krystal
"Love the functionality that the Category Ads plugin adds to my sites"
Hi Paul,
I absolutely love the functionality that the Category Ads plugin adds to my sites, and now with the latest enhancements, you have made a good plugin into a fantastic plugin.
It's a no-brainer for serious internet marketers.
George Broon Dog
http://BroonDogInternetMarketing.com
Show Ads Anywhere On Your Site
This is a widget based system you can put your ads wherever a widget will go. Do some testing and see which ads make you the most money in each category.
You can test adsense/amazon/cpa/clickbank all on one site in the same space on your site, just try different categories. You can have a banner above the fold on your home page and Adsense on every other post if you wanted to
Simple to do- Just drag the widget to where you want the ads to appear in your theme and ad the code you want to use and pick the category.
Bingo! That ad will now appear to anyone who visits that category.
Get This Plugin for $27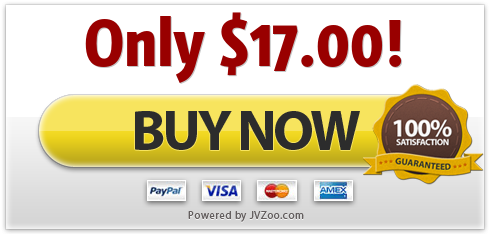 So Why Get Category Ads
Simple WordPress Plugin To Install
Easy To Use
Training  Videos
Be Showing Different Ads In Different Categories In Minutes
Free Lifetime Updates
Install On ALL YOUR sites
One Off Payment
You are already working to drive traffic to your site so doesn't it make sense to make it as profitable as possible?
BONUS IMAGES
Rather than just giving you one or two images to work with we have put together 70 images in various colors and sizes for you to use on all your sites
Buy Now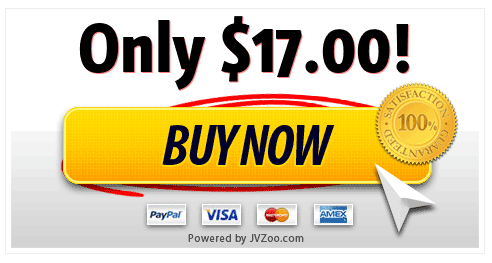 We use this plugin ourselves so we are going to keep it updated and working within WordPress. As we update it you will get those updates for free. Make sure you sign up for the updates list on the download page so that you get notified of updates and any more images we add to the bonus packs.
P.s – If you can't see the benefits to making more sales or getting more clicks with no more traffic then I am at a loss as to what else to say. Get up there and BUY NOW